Welcome to VocaloidOtaku!
guest which means you are limited to some discussions and certain features.
Take a few minutes to browse around. Should you enjoy what you see, register and you will gain access to more stuff.

Registration is simple and fast. It won't fetch you more than a minute.
Click here to join!
Guest Message © 2017 DevFuse
Which UTAU?

Pick an UTAU! Made as a result of boredness...
Posted 16 July 2011 - 09:13 PM
Mine Raru ;w;

---
Posted 16 July 2011 - 09:55 PM
I'm gonna go out on a limb and say the OP used

for the list of UTAU save for Tei and Ritsu, cause its in the exact same order starting with Teto...
Mako's also on there twice.

---
Posted 16 July 2011 - 10:39 PM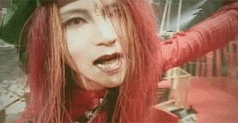 If we have wings, our wings are torn apart,
but as long as you, our fan, keeps sending us wind, we'll keep flying.
---
Posted 29 September 2011 - 05:57 PM
SakuraAyaka, on 16 July 2011 - 02:16 PM, said:
Haku Yowane(UTAU version) is an illegal voicebank
on the sm3164269 video description, the user clearly includes vocaloid2 in the used programs list, and on another video there is a link to a tutorial on how to "record" her voicebank (taking samples from vocaloid2, adding volume and splitting).
I would recommend her removal of the list because she is not an UTAU but a vocaloid fanmade.
anyway:
first: Momo because she is awesome
second: Ritsu for LIFE
third: Nagone Mako. But I also like Luna Amane
Chikataaaaaaa!!!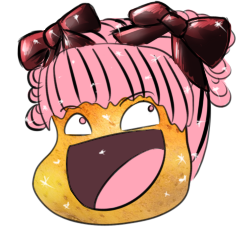 ---
Posted 29 September 2011 - 09:52 PM
My favs are Tei and Ritsu on the list.

Miko Ooka is awesome, though. And why is Ted.and half of the UTAUs on the last question?

---
Posted 19 November 2011 - 12:26 PM
TETO TETO TETO TETO TETO TETO TETO TETO TETO TETO TETO TETO Forever TETO! XD

---
Posted 16 January 2012 - 01:17 PM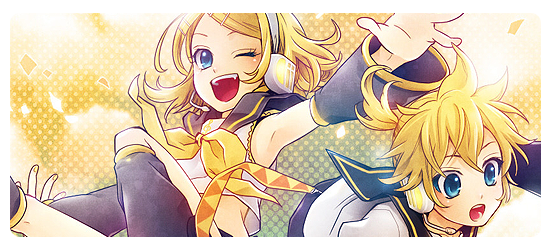 Kaga
min
e
Rin
/
Len
is
my
favorite
Vocaloid since
2009
'till now
2012
♥
リンちゃん


レンくん

•

•

•

•

•




•

•

•

•

•

---
Posted 03 April 2012 - 01:08 AM
---
---
1 User(s) are reading this topic

0 members, 1 guests, 0 anonymous users