I couldn't find another thread like this, so I hope this is okay. I'm hoping that there are other people like me who support this pairing! If you wish to affiliate with us, please message me! If you are interested in having a role as staff (aka secretary and stuff), message me!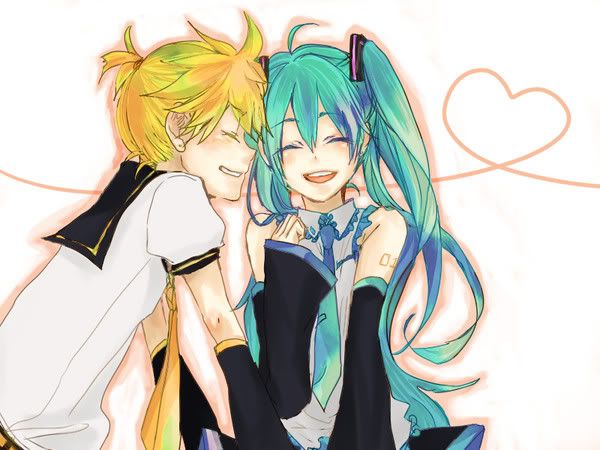 Members
Why
Len
x
Miku
?
The Founder's reasons
1.I can't get enough of short boy/tall girl pairings >3<
2.They sound adorable together!
3.I see Miku as the "tsundere" in the relationship, which makes me love this pairing even more.
4.This pairing is unappreciated D:
5.Not much of a twincest person myself, but don't get me wrong, I love Len and Rin....just not together. They're siblings in my eyes.
The Fanclub's OFFICIAL LenXMiku Playlist!
The video that started my obsession with the pairing