I along with many others have noticed that a lot of users tend to have trouble figuring out how to add a photo, avatar, etc, etc.
This thread is to help explain, answer questions, and guide you through so you may not be troubled with avatar or photo issues any longer.
Note:
This thread is most likely to grow and add other explainations so long as people feel the need for an explaination for anything revolving around personal customization on the forums.
-Avatars-
Avatars are the images that go in the area where your title, and other little tidbits of information are. This 'area' is always beside each of your posts you make on the forum, so that is where you will see your avatar. Here is an example:
Questions

-Photos-

Photos are practically the same as avatars. However the difference is they are smaller and are only shown in specific places. A user's photo will be shown in their profile on the left hand side. Here is an example:

Questions

-Signatures-

Signatures are yet another aspect of a forum where you get to have personal customization too. Signatures are or rather can be anything you want, whether it be words, images, etc. Signatures are seen under a person's post, and at the bottom of their 'about me' in their profiles.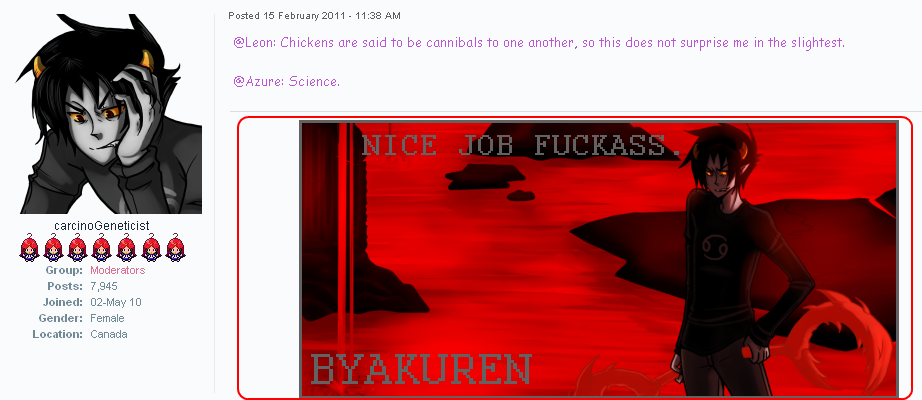 Questions


NOTE: You are free to ask any questions here regarding customization related things on VO, suggest things for this thread to be more informative, etc, etc.
This post has been edited by Byakuren: 10 January 2012 - 11:06 PM