Welcome to VocaloidOtaku!
guest which means you are limited to some discussions and certain features.
Take a few minutes to browse around. Should you enjoy what you see, register and you will gain access to more stuff.

Registration is simple and fast. It won't fetch you more than a minute.
Click here to join!
Guest Message © 2017 DevFuse
Access To Yokune :: Yokune Ruko Skin
Posted 07 July 2011 - 11:43 AM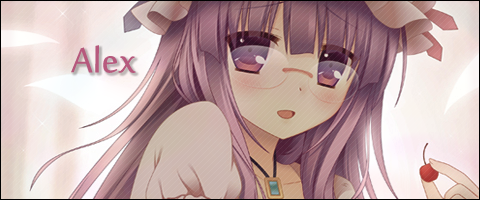 ---
Posted 07 July 2011 - 04:21 PM
I'm still waiting for a Sweet Ann and Big Al skin...

グウェンハイバー (gu wen hai baa) or グウェンハイヴァー (gu wen hai vaa) are how my username is spelled in katakana. I prefer グウェンハイヴァー because I just like it as close to the original name as possible.
My UTAU, Valkyrie.
---
Posted 07 July 2011 - 08:42 PM
This skin goes really well with mah trance tunes, I noticed. :3

And I want an Iroha skin since everyone else is begging for one of their favorite character

Windmill, windmill on the land
Turn forever hand in hand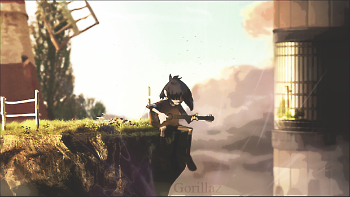 Love forever, love is free
Let's turn forever you and me
---
Posted 07 July 2011 - 08:54 PM
(agree with what ¤_Eden_¤ said bout' the Trance music.) Yokune! I love this new skin. The darkness matches everything without being overly dark. And the picture chosen is cute.


<º)))>< <º)))>< <º)))><
---
Posted 07 July 2011 - 11:06 PM
How did I not notice this until today? D:

This Ruko skin is awesome~!

Though it made me switch my post colour because my old one was a bit too dark for this

---
Posted 08 July 2011 - 08:59 AM
YIPPEE! This definitely made my day!
*bows down* Azure-sama, thnk yu! Now my love for Yokune Ruko is overflowing! I'm so happy!
So gonna post this into the Yokune Ruko FC ;D

---
Posted 09 July 2011 - 12:21 AM
Ooh, this is nice. I know nothing whatsoever about Ruko, but hey, this is pretty.


---
Posted 09 July 2011 - 02:14 AM
The banner, the colors, the... everything.

This is amazing.


---
Posted 12 July 2011 - 08:14 AM
It looks absolutely amazing
though I'm not really into dark skins
. I'll keep my append Rush skin for now
the colouring suits my Firefox layout xD
, but this one really made me wonder about changing it into the Yokune one.
A Miki or Nekomura or Yuuki/Kiyoteru skin would be highly appreciated as well
---
Posted 14 July 2011 - 09:56 AM
Huh. Another nice-looking dark skin. Silk approves.

What Silk does not approve, however, is that the friends list in profiles seems to be too small vertically. There's a scroll bar showing up and it looks ugly.

---
Posted 14 July 2011 - 11:26 PM
So, I was lurking on people's profiles when I saw this:



I changed to three other skins to see if it changed and those seemed to work just fine. It seems like the Ruko skin only makes his profile that way.
---
---
1 User(s) are reading this topic

0 members, 1 guests, 0 anonymous users