Welcome to Vocaloid Otaku!
guest which means you are limited to some discussions and access to other features.
Take a few minutes to browse around. Should you enjoy what you see, join our Vocaloid community and you will gain access to a plethora of cool stuff, including music downloads.

Registration is simple and fast. It won't fetch you more than a minute. What're ya waiting for?
Hop onto Vocaloid Otaku today!
Guest Message © 2013 DevFuse
Page 1 of 1
You cannot start a new topic

You cannot reply to this topic
[VY2] おでこに生えたビワの性格が悪い [家の裏でマンボウが死んでるP ORIGINAL]
Posted 20 September 2011 - 10:40 AM



Song, illustration: 家の裏でマンボウが死んでるP

---
---
Posted 20 September 2011 - 02:04 PM
Mini, on 20 September 2011 - 12:16 PM, said:
what the hell did I just watch?

this
Although the song was rather catchy.
---
Posted 21 September 2011 - 03:55 PM
The title means "A loquat with a bad personality has sprung from my forehead."

---
Posted 24 September 2011 - 05:44 AM
---
Posted 24 September 2011 - 09:43 AM
Manbou duo... Just what!?

---
Posted 14 November 2011 - 11:20 AM
Heh, the PV is full of cameos from Manbou's previous works.

At 1:24 you can see the sunfish from 'A Sunfish is Dead Behind My House'. From 'A Clingy Boy Sticking for 15 Years' we have the radish girls, the extreme ironing athletes, and the AMPA Glutamine Receptors.

At 2:26 you can see Gumi's granddaughter from Time Warped After Chopping a Stag Beetle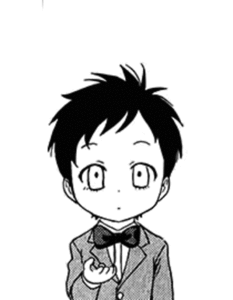 "That's why Youtube is the largest entertainment site.
Not only the videos are a form of entertainment, but also the comments have their own genre.
There's drama, comedy, horror, suspense, thriller, zombie (comments that are just plain brainless), action, and even motivational (ones that provoke you to do something, punching babies included)"
- epic quote by hoshifura
---
Page 1 of 1
You cannot start a new topic

You cannot reply to this topic
---
1 User(s) are reading this topic

0 members, 1 guests, 0 anonymous users