From Vocaloid Fanclub on deviantART:
Quote
A Chinese Vocaloid has been planned! As this
website
tells, the Chinese Vocaloid will need a character image - and they want you to design it! Your work must be have been sent before, no plagiarizing, nor viruses. A more detailed translation will be given if found. The image can be submitted when they give you the URL. Here are some important dates:
20 Nov 11 - Beginning of contest (this is when you can start your work)
1 Dec 11 - Site will be opened to submit your work.
3 Jan 12 - Contest ends
Feb 12 - Results/Winner is chosen
June 12 - Vocaloid is to be sold.
Check it out here: http://vocaloidproject.com/
EDIT:
DESIGN REVEALED! Here she is! Only the girl in the very middle is confirmed so far. Vivi will provide more translated info later on.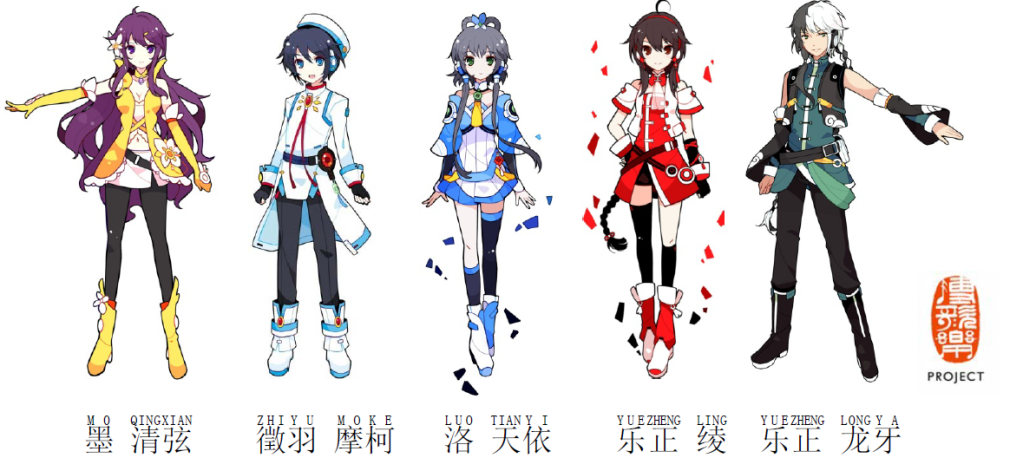 Voice provider is said to be Shan Xin.
Given name of Vocaloid is Luo Tianyi (骆天依).
All other contest entries here:
http://openspace.vocaloidproject.com/
EDIT: Thanks to Vivi, more information has been revealed. The news source is a PDF and apparently, VO won't let me link PDFs, so I'll just link you to the page with all the info:
here.