Welcome to Vocaloid Otaku!
guest which means you are limited to some discussions and access to other features.
Take a few minutes to browse around. Should you enjoy what you see, register and you will gain access to a plethora of cool stuff, including music downloads and different layouts (which you can select at the bottom of the screen, where it says "Vocaloid Otaku Minimal").

Registration is simple and fast. It won't fetch you more than a minute. What're ya waiting for?
Hop onto Vocaloid Otaku today!
Guest Message © 2015 DevFuse
OOC: Polaris City - Mansion Incident.

Horror-Survival Roleplay
Posted 19 February 2012 - 10:26 PM
I'll try to have my character skeleton done today.
---
Posted 19 February 2012 - 10:27 PM
Take your time~

---
Posted 19 February 2012 - 10:33 PM

Username:UU
Character Name:Roderick Henry
Age:23
Supernatural Experience:Ever since he was young,Roderick had no friends,except for a girl named Emile.They were always together.When he broke his arm,when his dog died,when his grandfather contracted pneumonia,and even when he became an older brother.Emile and Roderick were best friends for life,he always swore to her.
But upon turning 20,he had a terrible accident. He was hit by a speeding truck in a low-traffic street. Roderick was put into a 3 year long coma. When he finally recovered,he couldn't find Emile.Everyone that he spoke to swore that never in their entire time of knowing him had they ever seen a girl named Emile. He refused to let it go however.So he did constant research,which resulted badly. He discovered that almost 20 years ago,a young girl named Emile Viotham had died in his very town.She had been hit by a speeding truck.
Personality:Friendly and open to everyone,Roderick is rather shy and neurotic.He is prone to constantly touching his friends to make sure that they are indeed real.
History:He had a tough life,and he is still negatively affected by the knowledge that his best friend was in all actuality not even alive at all.
Appearance:
[x]
Posting Color
---
Posted 19 February 2012 - 10:57 PM
Accep- Wait a minute o n o

---
Posted 19 February 2012 - 11:12 PM
Alright,I've gone and edited my skeleton~

---
Posted 19 February 2012 - 11:15 PM
Alright, accepted!

---
Posted 20 February 2012 - 12:25 PM
Yeay~ So, when are we starting?
Should we wait for more people?

♈♉♊♋♌♍♎♏♐♑

♒

♓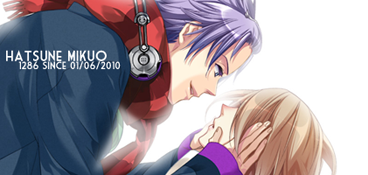 ---
Posted 20 February 2012 - 12:31 PM
I was planning to set up after I have my breakfast Azu-Nyan has a small stomach

---
Posted 20 February 2012 - 06:03 PM
[ Needed double post ]
Here
is the Roleplay.
---
Posted 20 February 2012 - 08:10 PM
Hmmm,not so sure how to make my opening post in the rp. I might also make my other 2 characters soon,if that's okay.

---
Posted 20 February 2012 - 08:12 PM
Sure.
I had the opening typed out weeks ago.
That's how keen I am.

---
Posted 22 February 2012 - 12:30 PM
I posted.
Hope that's a nice intro post.

♈♉♊♋♌♍♎♏♐♑

♒

♓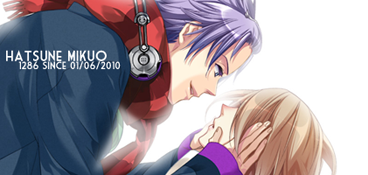 ---
Posted 22 February 2012 - 08:42 PM
I still need to post in the rp....I am at a loss OTL

---
---
1 User(s) are reading this topic

0 members, 1 guests, 0 anonymous users