Welcome to Vocaloid Otaku!
guest which means you are limited to some discussions and access to other features.
Take a few minutes to browse around. Should you enjoy what you see, join our Vocaloid community and you will gain access to a plethora of cool stuff, including music downloads.

Registration is simple and fast. It won't fetch you more than a minute. What're ya waiting for?
Hop onto Vocaloid Otaku today!
Guest Message © 2013 DevFuse
Page 1 of 1
You cannot start a new topic

You cannot reply to this topic
XXXHOLiC

You know..the anime by CLAMP...
Posted 04 May 2012 - 09:32 PM
Hello fellow anime nerds!
Anyone finish XXXHOLiC? Favorite parts? Parts you hate?....MOKONA!!!! YAAAAAAY
Favorite characters? yeah...
Thanks!!

---
Posted 05 May 2012 - 12:15 AM
I think xxxHOLiC was my first CLAMP anime. Good memories.
I still haven't watched the second season since I'm waiting for the dub, so all my favorite parts would be from the first season.
Hm... Well, I really liked the episode where Watanuki goes to restore the pipe foxes size. Part of my username (Reisan) is actually the name of the mountain in that episode, according to the manga. I also liked the last two episodes with the woman Watanuki befrended, that was so heart wrenching.
But, oh! My FAVORITE episode was "Ground cherry." the spirit procession was so epic. 'Nuff said.
Any amount of screen time taken by Himawari was time wasted.
And the crossover in the manga with Tsubasa was brilliant, even if it got confusing.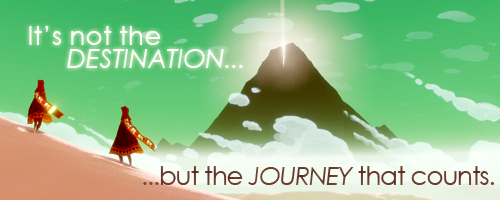 "Even if you can't see me, believe me."
-Hachi, translated by vgperson
Obasa Reisan
claimed
Tachycardia
---
Posted 05 May 2012 - 12:53 AM
The anime was alright, but I loved the manga.
I also ship YukoxClow.

---
Posted 26 May 2012 - 11:05 PM
I liked Ground Cherry too! >o< I think my favorite episode was "Transfiguration" because of the wing situation and I pretty much like anything with wings :) My second favorite episode would probably be "Hydrangea" just because the part where Watanuki finds that girl and the introduction of Ame-warashi.
And last but not least my third favorite, "Game of Letters." I liked that one because of the adorable little fox as-well as the letter game itself, it looks really fun! :)

---
Posted 27 May 2012 - 12:30 PM
this show was really nice!!
i liked the slightly freaky and comedy touch to it

---
Posted 27 May 2012 - 08:49 PM
Me too, my mom didn't like it at first because of the name. Who knew it would be a comedy! :)

---
Page 1 of 1
You cannot start a new topic

You cannot reply to this topic
---
1 User(s) are reading this topic

0 members, 1 guests, 0 anonymous users