So, yeah, taken me like 6 months to get it perfect! Shading...I don't normally shade as I just can't, but- I think her shading turned out quite well. It's meant to look sketchy as after a while of drawing it I was like "SHE WILL LOOK SKETCHY!" so that's why there are deliberate lines around IA, well, tbh, most of them were actually mistakes, but my rubber is so dirty that I didn't wanna rub it out...
So, well, here!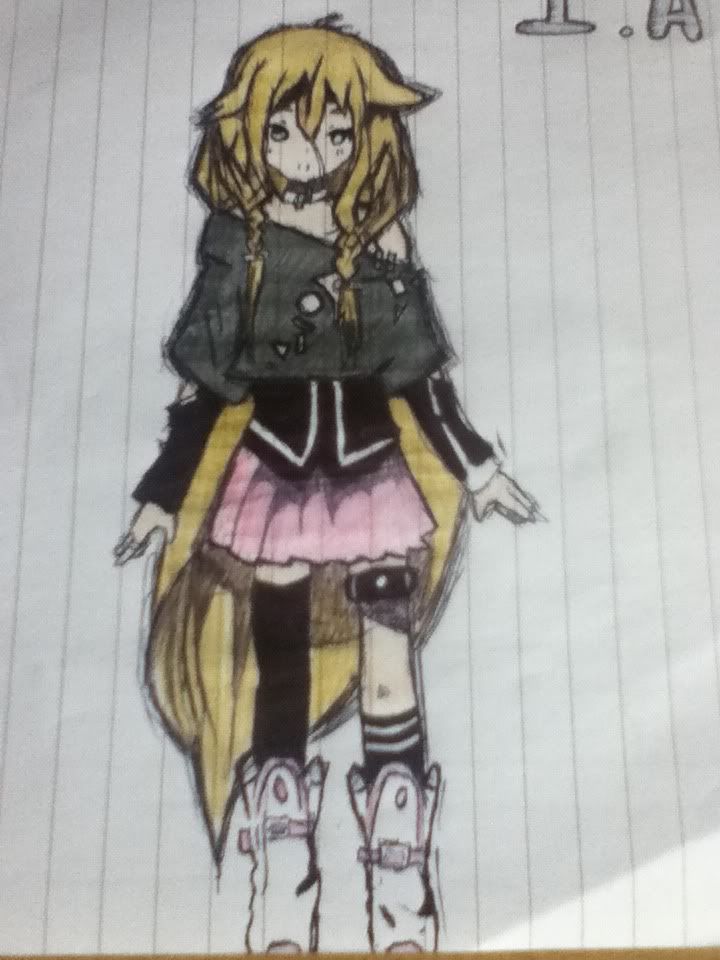 Urm, there is pen shading due to me deciding to "experiment" - Now, in all honesty, I don't think the pen shading makes it bad? Apologies for the picture- I tried to scan it- ended up photocopying it. So my scanner is broken (it's a scanner/photocopier) so bleghgb but yeah, enjoy.
I plan to draw SeeU or Oliver in the same style next!
welcome back Vocaloid Fandom. I missed you.