So I figured I'd post here as sort of like a show-off/request thread. I mainly work with 500 x 200 images, but I can do a lot of other things too. 500 x 200 is my preffered though. Just lemme know what you want, images, words, sizes, etc and I'll make you a sig. I don't mind if you use the ones I've most recently made. Just if you use them on a site other than VO please credit Alois Trancy of VO. You don't have to link back, but it's apperciated. You don't really have to credit on VO, but if you'd like to, that'd be amazing. Please refain from using any images that have been made for someone else. If you wish to use that sig, please contact the requester first! If you ask me, I will always say no, thank you!
Please note: Any signature that I am using that is not places here under my most recent, you do not have permission to use. This is for personal use only at the moment, and if it changes later, it may or may not be put up for public use. Thank you!
Most recent:
( feel free to use these )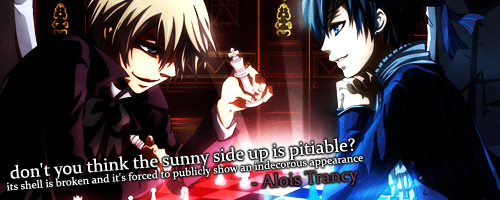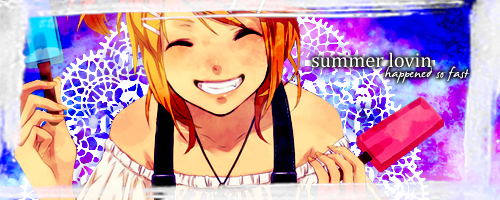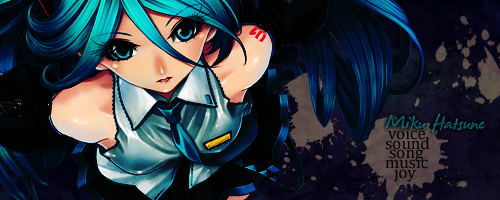 Requests:
( please do not use without the requesters permission! )
Note: I changed it so only the most recent is showing, theres getting to be too many haha.
For Cokidoki: