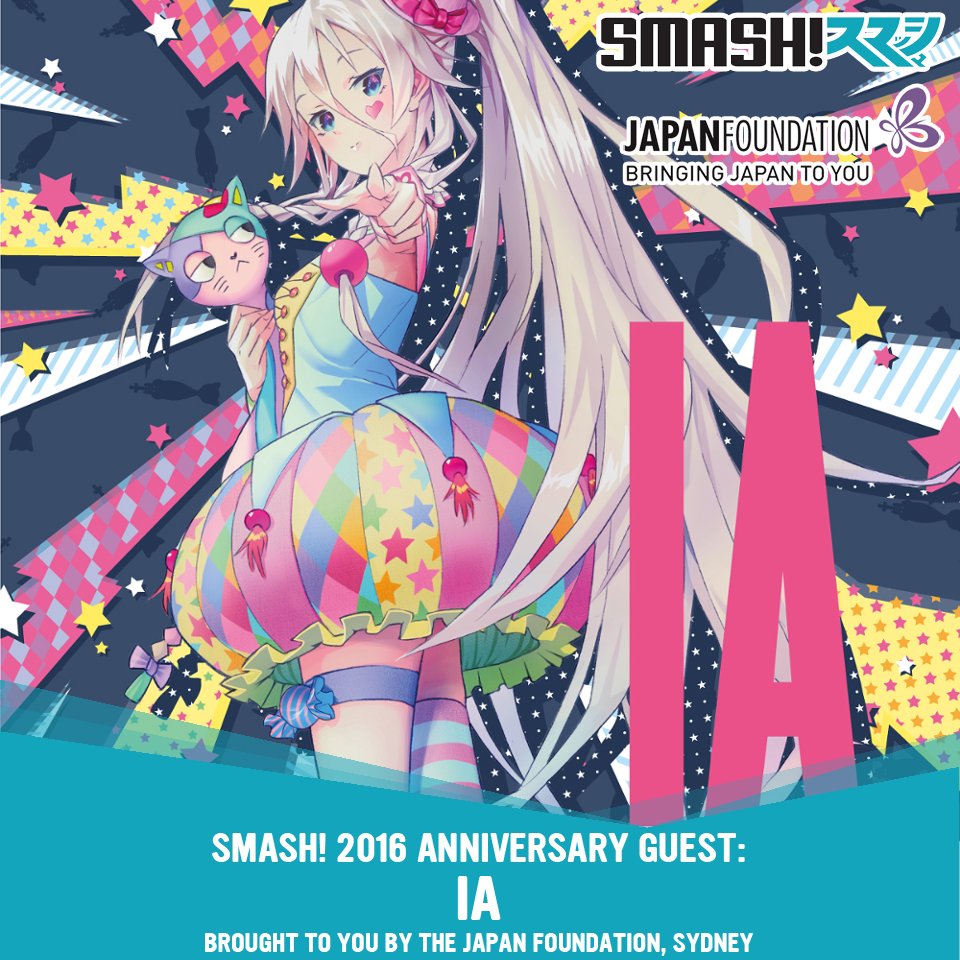 There will be screenings of the IA concert in BOTH
Sydney
at SMASH (5 Aug) and twice in
Melbourne
at Madman Anime Fest! (3-4 Sep)
*edit*
Note: This was previously thought to be a live event according to a media source, however it is actually a screening.
"PSA: It has come to our attention that there might be some confusion about IA's appearance at the SMASH! 10th Anniversary Event. Please note that there will be a screening of IA's concert movie, not a live concert. However, if there is a positive response from Australian fans, IA's agency 1st Place will certainly look into doing a full live concert in Australia in the future!"
SMASH! fb page.
"In an Australian first, international Vocaloid sensation IA, will be coming to SMASH! Sydney Manga and Anime Show to perform live at SMASH!'s 10th anniversary event on August 20th." - Hello Asia
IA will have a
screening
during the SMASH!
Anniversary event
, between 7pm-10:30pm, after the main day festivities.
Ticket sales close on Friday August 5 at 23:59.
Make sure that you buy the
Anniversary tickets
. (i.e "Saturday and Anniversary ticket" or "Weekend and Anniversary Ticket")
If you are too late, you can still buy standard tickets at event and then buy the anniversary tickets on site, but I don't know what the limit or quantity of the tickets.
You must buy an anniversary ticket to see the anniversary event, which includes both IA's screening and other shows, including performances by
Hachiouji P!
IA world page has shared
SMASH's most recent announcement
of the screening on fb.
It is not yet mentioned on the
screening tour webpage
.
Official tweets:
→ SMASH! Ticket info
→ Official source of clarification about screening here
There will be a screenings of the concert movie at Madman Anime Fest on September 3rd and 4th.
Official Tweet:
Tiggie3010, on 02 August 2016 - 06:46 PM, said: