Their official website:
http://www.nemurion.com/
Article announcement:
https://net.vocaloid...ticles/tonerion
Javascript is not enabled OR refresh the page to view

Click here to view the Tweet
Two new Vocaloids from DEARSTAGE to release in 2017! Both have a physical exclusive (with purchase bonus) release February 16th and a download the same day. Normal physical released is TBD. Yumemi Nemu will get a starter pack. Tone Rion V3 will be retiring upon the V4 update release, and XSY between V3/V4 looks to be advertised in the article.
Both illustrations were done by Yukiko Horiguchi.
Yumemi Nemu and Tone Rion V4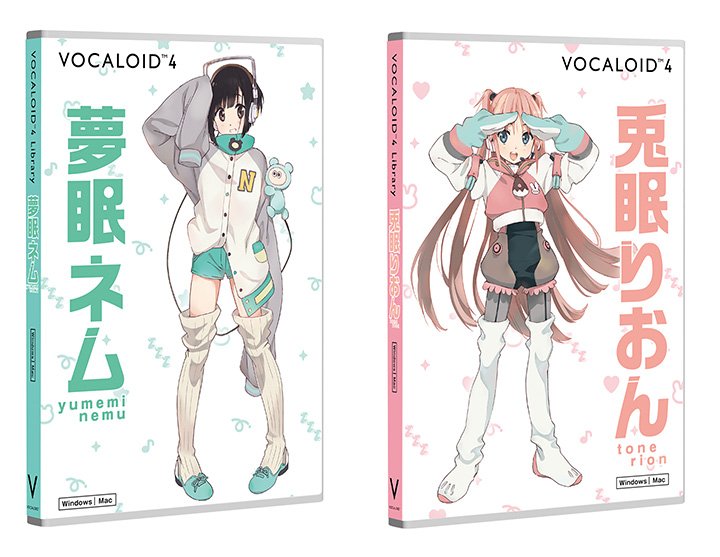 Yumemi Nemu recommended range: G#2-F4
tempo: 60-140BPM
Sample (recorded on phone)
Tone Rion recommended range: A2-F4
tempo: 60-140 BPM
Sample (recorded on phone)
---
Sorry it took me so long to update; Mods, please feel free to edit and adjust!!!