10th anniversary main site.
Main visual by KEI: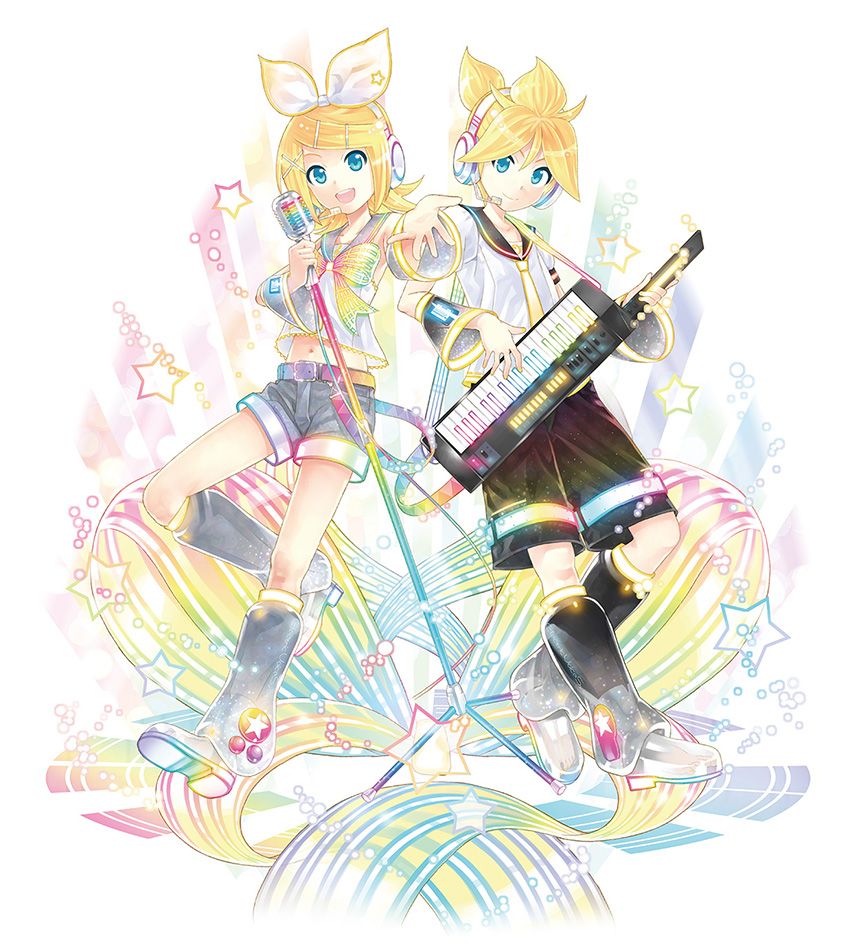 Visual by iXima: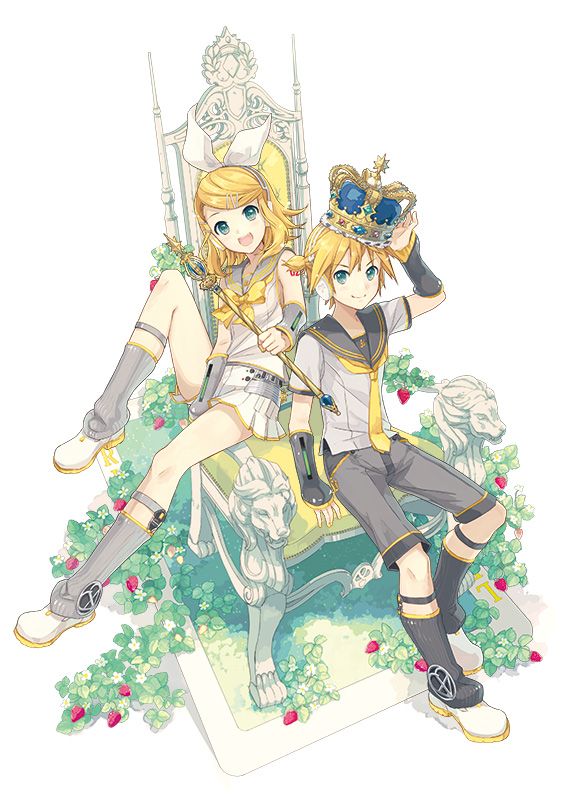 It seems like they are getting two albums for their 10th anniversary!
KARENT presents 鏡音リン・レン 10th Anniversary -LODESTAR-
EXIT TUNES PRESENTS Kagaminext feat.鏡音リン・鏡音レン—10th ANNIVERSARY BEST—
(
on VocaDB
)
Animate Kagamine Rin/Len 10th Anniversary and Megurine Luka 9th Anniversary collaboration.
Collaboration with MIRAI.ST
There will also be an event with Asami Shimoda (the Kagamines' voice provider), emon(Tes.), Wonderful★opportunity! (both members: JesusP and MinusP), Crypton's Kumagaya, and more.
It will take place on the day of the anniversary.
More merchandise based off of Miku, Rin and Len's 10th anniversay "throne" pictures drawn by iXima. (It appears as though Rin and Len actually have two of this kind of art.)
Illustration for Rin and Len's birthday party in Shibuya (and Luka's 9th birthday)
by へちま (Hechima):
Countdown illustrations: