Welcome to Vocaloid Otaku!
guest which means you are limited to some discussions and access to other features.
Take a few minutes to browse around. Should you enjoy what you see, join our Vocaloid community and you will gain access to a plethora of cool stuff, including music downloads.

Registration is simple and fast. It won't fetch you more than a minute. What're ya waiting for?
Hop onto Vocaloid Otaku today!
Guest Message © 2013 DevFuse
Aisha

's Profile
Group:

Members

Active Posts:

1,663 (1.49 per day)

Most Active In:

Vocaloid Talk (278 posts)

Joined:

02-May 10

Profile Views:

24,453

Last Active:

Private

Currently:

Offline
About Me
Hai Hai~ Welcome to my profi--
Wait... Who the hell are you!?
Current Interest(s)
Hetalia
Hello~ All kidding aside, I am so glad you came to visit my profile~ It makes me immensely happy~

I mean, the REASON you're looking at my profile page right now is because you're interested in me, right~?

Or maybe you're just an old friend dropping by to say hi~

Either way, you are kindly welcome here anytime~ OwO ~

Oh yes~ I must introduce myself to those who don't know me, right~?

Well, I am Aisha, a longtime member of VO~ I joined as "aisha-chan" on September 20th, 2009, making me member #1,917~ And this was on Old!VO, by the way...

I ended up being #10 on New!VO because I was stalking VO, waiting for it to come back to life~ **shot**

I am known by many nicknames, Ai being the most used~ I am also known to the older members as VO's Kappa, mainly by those who like Touhou~ A few other nicknames that I go by are Rumiai, Nitori, and other Ai-puns~

I actually left VO officially on March 14th, 2011, but! I have officially come back, starting June 25th, 2011~ Unfortunately, it seems like I won't be getting back into the groove anytime soon... So I'm technically on hiatus... :/

In any case, the things I like to do are Drawing, Reading Dictionaries, Reading About History, Reading Manga, Watching Anime, Browsing the Internet, Listening to Music, Learning Languages, Observing Artwork, Playing Video Games, Sleeping, Writing/Typing Random Things, and Researching Random Things.

As you can see, I'm kinda boring, buuuut........

Anyways~ I hope I'm not missing any other basic information...

Oh! My favorite numbers are 1, 10, 12, and 25~ 8D

Welp~ On to other things~

I have an extreme love for the Japanese language~ Just listening to the sound of the language makes me smile~ Which is why the only thing I listen to is Japanese music, usually... Currently, I am learning Japanese after school, but I'm so ahead of everyonr, sooo... XD;;

But I really do love the language~ And, even though anime DID introduce me to the language, it is not the reason why I want to learn the language (as I, surprisingly, don't watch anime as much as I used to)...

I have recently took up an interest in broadening my English vocabulary. I actually was never interested in the English language due to the fact that it is my native tongue, therefor I never saw anything special about it. But recently I suddenly UNDERSTAND grammar for the FIRST time in my life... It all makes sense to me now~ That's why I am more motivated to learn languages as of recently~ The same thing happened with History~ Really... Junior year is like my Enlightenment year...

I am not just interested in Japanese and English, but other languages as well. My goal is to at least become proficient in Japanese, French, Italian, Korean, and Chinese; however, I also want to learn many other languages~

I do also love anime-art style, too~ But I like seeing other styles once and awhile as well~ :3

In any case, some of the specific things I have an interest in are Touhou, Naruto, Pokemon, Vocaloid, Utau, iDOLM@STER, Hetalia, Persona 4, and Super Junior~

Now for my favorites (and a few least favorites) in everything~
TOUHOU


VOCALOID/UTAU


iDOLM@STER


NARUTO


POKEMON


Other





My Dream Pokemon Team










- Bolt♂ -
- Net -
- Gold♂ -
- Sparky♂ -
- Teley -
- Getic♂ -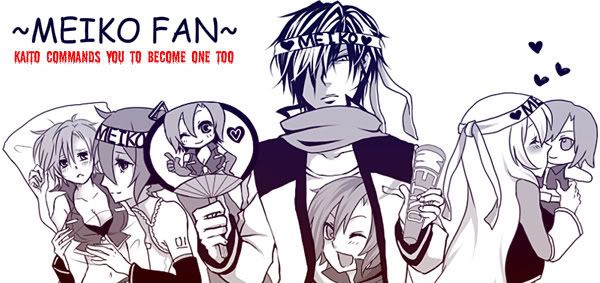 Just kidding~ Or am I?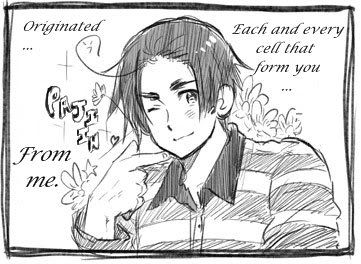 What kind of ending is this!?
KOREAN ENDING_
THAT'S WHAT_


~Kappa Sign~
~Break None But The Silence~



アイシャちゃんー
My Information
Member Title:

~Kyun~

Age:

18 years old

Birthday:

January 12, 1995

Gender:

Location:

L'Azure Land

Interests:

~~~~~~~~~~~~~~~~~~~~~
~ KOREAN MUSIC
* Super Junior
~ JAPANESE MUSIC
* Vocaloid/Utau
* iDOLM@STER
~ ANIME/MANGA
* Naruto
* Axis Powers Hetalia
~ VIDEO GAMES
* Touhou
* Pokemon
* Persona 4
~ DRAWING/ART
~~~~~~~~~~~~~~~~~~~~~
Contact Information
E-mail:

Private

Website:

http://www.youtube.com/user/MeikoChannel

YouTube:

Channel Link
Friends
Showing 50 random friends of 33