Welcome to Vocaloid Otaku!
guest which means you are limited to some discussions and access to other features.
Take a few minutes to browse around. Should you enjoy what you see, join our Vocaloid community and you will gain access to a plethora of cool stuff, including music downloads and different layouts (which you can select at the bottom of the screen, where it says "Vocaloid Otaku Minimal").

Registration is simple and fast. It won't fetch you more than a minute. What're ya waiting for?
Hop onto Vocaloid Otaku today!
Guest Message © 2015 DevFuse
Skull

's Profile
Group:

Members

Active Posts:

34 (0.02 per day)

Most Active In:

Utau Talk (12 posts)

Joined:

02-May 10

Profile Views:

6,811

Last Active:

Jul 15 2010 12:20 AM

Currently:

Offline
About Me
Favorite Vocaloid pairings:
LukaxGakupo
KaitoxMiku
KaitoxMeiko
RinxLen
TetoxTed (UTAU pairing)
Favorite Vocaloids:
1. Megurine Luka
2. Append Miku
3. Hatsune Miku
4. Rin Kagamine
5. KAITO
6. MEIKO
7. Prima
Favorite UTAUloids: All of them, but top 10 are:
1. Macne Nana
2. Kasane Teto
3. Momo Momone
4. Yokune Ruko
5. Namine Ritsu
6. Defoko (Uta Utane)
7. Nagone Mako
8. Amane Luna
9. Fuuga Koto
10. Suiga Sora
Favorite songs:
Kaito: One Love
Meiko: Crimson
Miku Hatsune: Test Tube Princess
Luka Megurine: DYE
Rin Kagamine: The Doll, Alice
Len Kagamine: Psychotic Love Song
Gakupo Kamui: Dancing Samurai
Megpoid Gumi: Forever Tears
SF-A2 Miki: The Universe
Kasane Teto: Take It Easy
Macne Nana: Bad Apple
Yokune Ruko: Gokuraku Chou
Amane Luna: Two Faced Lovers
Namine Ritsu: Dear You
Defoko: SaihatexPoPiPo
Nagone Mako: Akahitoha
Suiga Sora: Double Lariat
Fuuga Koto: Love Is War
Momo Momone: PoPiPo MK
Favorite TOUHOU characters:
1. Alice
2. Marissa
3. Sakuya
4. Remilia
5. Flandre
Favorite fanmade Vocaloids:
1. Neru Akita
2. Haku Yowane
3. Akaito
4. Megurine Luki/Luke
5. Aku Yamine
I'm only a novice UTAU user so I still have a long ways to go before I become an advanced UTAU user, same goes for making USTS.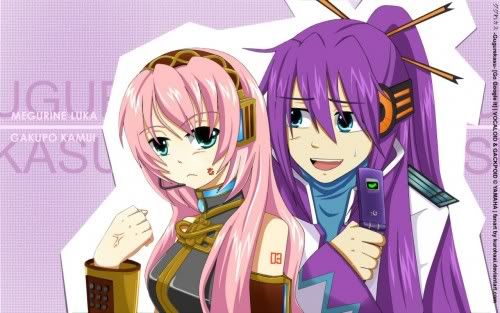 My Information
Age:

21 years old

Birthday:

September 18, 1993

Gender:

Location:

Under your bed

Interests:

Vocaloid, UTAU and TOUHOU
Contact Information
E-mail:

Website:

http://youtube.com/user/stdokuro