Welcome to Vocaloid Otaku!
guest which means you are limited to some discussions and access to other features.
Take a few minutes to browse around. Should you enjoy what you see, join our Vocaloid community and you will gain access to a plethora of cool stuff, including music downloads.

Registration is simple and fast. It won't fetch you more than a minute. What're ya waiting for?
Hop onto Vocaloid Otaku today!
Guest Message © 2013 DevFuse
Kuroku

's Profile
Group:

Members

Active Posts:

1,075 (0.96 per day)

Most Active In:

The Art Club (44 posts)

Joined:

03-May 10

Profile Views:

8,995

Last Active:

Private

Currently:

Offline
About Me
Well, hm... There's not much things interesting about me to start with.
I've recently gotten into Vocaloid mainly because of a terrible situation that happened to an amazing artist (Ulenardis/Catfish) for her vocaloid art. Needless to say, I helped her out and in the end it was all cleared.
MMD came soon after as a thing of curiosity. I was searching through bunches of 3dpv's and came across some that were MMD vids. Then I found out about the program, haha. Fun~.
3d modeling is definitely something I admire, especially those who can make great things out of it. (Montoum's Dead Fantasy is a grand example. Check it out now!)
Meh, okay, onto other interests: I like basketball, reading, writing, drawing, (I hardly upload anything to my DA, though) anime, manga, cooking, and music.
Anime I'm currently looking into: Katekyo Hitman Reborn.
Manga I'm currently looking into: Majin Tantei Nougami Neuro (My gawd, is this manga EXCELLENT.)
As for personality, I try to be the nicest I can. XD If I say something, it's usually for jest, so if I offended someone in some sort of way... I'm sorry. I really am.
My favorite Vocaloid is Gumi, apparently, haha.
Eh... I'll edit this laterz.
Attention Duelists! My hair says there should be moar Yugioh MMD models!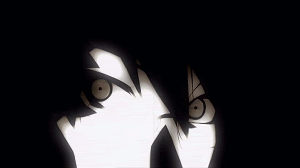 THE LACK OF LOVE FOR ME HAS LEFT ME IN DESPAIR!
My Information
Member Title:

Hyper Varian

Age:

Age Unknown

Birthday:

Birthday Unknown

Gender:
Contact Information
E-mail:

Private