Welcome to Vocaloid Otaku!
guest which means you are limited to some discussions and access to other features.
Take a few minutes to browse around. Should you enjoy what you see, join our Vocaloid community and you will gain access to a plethora of cool stuff, including music downloads.

Registration is simple and fast. It won't fetch you more than a minute. What're ya waiting for?
Hop onto Vocaloid Otaku today!
Guest Message © 2013 DevFuse
vocadubxandrea

's Profile
Group:

Members

Active Posts:

17 (0.01 per day)

Most Active In:

Vocaloid Talk (13 posts)

Joined:

11-August 10

Profile Views:

4,113

Last Active:

Nov 26 2010 01:50 AM

Currently:

Offline
About Me
Konnichiwa Minna!! <3
Welcome to my little vocaloidotaku page!

Kitty world <3

I'm in 3rd year high school
And I'm in love with Vocaloid <3

ANiME LiST

Bokusatsu Tenshi Dokuro-Chan
Digimon (Adventure, Chosen Children, Tamers, Frontier)
And so much more
Those Anime boys i LOVE <3
Train Heartnet from Black Cat

Yami Bakura and Yami Malik from Yu-Gi-Oh!

Byakuya Kuchiki From Bleach
Atobe Keigo from Prince of Tennis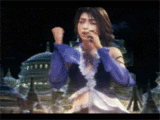 MY PLAYLiST
Just be friends - Luka Megurine
Music Box of Time - Luka Megurine
Wanderlast - Luka Megurine
Twinkling of Stars - Luka Megurine
Beauty under the Moon - Luka Megurine
One more kiss - Luka Megurine
Akahitoha - Luka Megurine
Love disease - Luka Megurine
Migikata no Cho - Len Kagamine and Luka Megurine (Cover)
I like you, I love you - Rin Kagamine
Ta~lila - Kaito and Luka Megurine (Duet)
Madness of Duke Venomania - Gakkupo Kamui feat. GUMI, MEIKO, Miku Hatsune, Luka Megurine
The Evil Series - Rin Kagamine, Len Kagamine, Haku Yowane
Tailor shop at Enbizaka - Luka Megurine
Magnet - Luka Megurine and Miku Hatsune (Duet)
Google it, you idiot - Gakkupo Kamui and Luka Megurine (Duet)
When She found out i was an Otaku - Kaito
Conchita Evil food eater (MEIKO)
ACUTE - Miku Hatsune, Luka Megurine, KAITO
Romeo and Cinderella - Miku Hatsune
Yowamushi Montblanc - GUMI
It's a small world - KAITO and MEIKO (duet)
CLiCKIES
Aaken-chii
Amaterasuu
Tenshii
I hope we'll be friends <3
My Information
Member Title:

frequent backaches :|

Age:

18 years old

Birthday:

October 2, 1995

Gender:

Location:

Kitty world =3

Interests:

ANiME
VOCALOiD
BiSHOUNENS
BiSHOUJO
iNTERNET
&&
EMOTiCONS
Contact Information
E-mail:

Website:

http://www.facebook.com/grahams.nekoneko

Yahoo:

yami_andrea55@yahoo.com

YouTube:

Channel Link

Twitter:

Twitter Link

Formspring:

Formspring Link

Tumblr:

Blog Link

Skype:

cyber.kitten55