Welcome to VocaloidOtaku!
guest which means you are limited to some discussions and certain features.
Take a few minutes to browse around. Should you enjoy what you see, register and you will gain access to more stuff.

Registration is simple and fast. It won't fetch you more than a minute.
Click here to join!
Guest Message © 2017 DevFuse
vocadubxandrea

's Profile
Group:

Members

Active Posts:

17 (0.01 per day)

Most Active In:

Vocaloid Talk (9 posts)

Joined:

11-August 10

Profile Views:

5,993

Last Active:

Nov 26 2010 01:50 AM

Currently:

Offline
About Me
Konnichiwa Minna!! <3
Welcome to my little vocaloidotaku page!

Kitty world <3

I'm in 3rd year high school
And I'm in love with Vocaloid <3

ANiME LiST

Bokusatsu Tenshi Dokuro-Chan
Digimon (Adventure, Chosen Children, Tamers, Frontier)
And so much more
Those Anime boys i LOVE <3
Train Heartnet from Black Cat

Yami Bakura and Yami Malik from Yu-Gi-Oh!

Byakuya Kuchiki From Bleach
Atobe Keigo from Prince of Tennis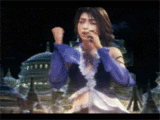 MY PLAYLiST
Just be friends - Luka Megurine
Music Box of Time - Luka Megurine
Wanderlast - Luka Megurine
Twinkling of Stars - Luka Megurine
Beauty under the Moon - Luka Megurine
One more kiss - Luka Megurine
Akahitoha - Luka Megurine
Love disease - Luka Megurine
Migikata no Cho - Len Kagamine and Luka Megurine (Cover)
I like you, I love you - Rin Kagamine
Ta~lila - Kaito and Luka Megurine (Duet)
Madness of Duke Venomania - Gakkupo Kamui feat. GUMI, MEIKO, Miku Hatsune, Luka Megurine
The Evil Series - Rin Kagamine, Len Kagamine, Haku Yowane
Tailor shop at Enbizaka - Luka Megurine
Magnet - Luka Megurine and Miku Hatsune (Duet)
Google it, you idiot - Gakkupo Kamui and Luka Megurine (Duet)
When She found out i was an Otaku - Kaito
Conchita Evil food eater (MEIKO)
ACUTE - Miku Hatsune, Luka Megurine, KAITO
Romeo and Cinderella - Miku Hatsune
Yowamushi Montblanc - GUMI
It's a small world - KAITO and MEIKO (duet)
CLiCKIES
Aaken-chii
Amaterasuu
Tenshii
I hope we'll be friends <3
My Information
Member Title:

frequent backaches :|

Age:

21 years old

Birthday:

October 2, 1995

Gender:

Location:

Kitty world =3

Interests:

ANiME
VOCALOiD
BiSHOUNENS
BiSHOUJO
iNTERNET
&&
EMOTiCONS
Contact Information
E-mail:

Website:

http://www.facebook.com/grahams.nekoneko

Twitter:

Twitter Link

YouTube:

Channel Link

Tumblr:

Blog Link

Skype:

cyber.kitten55

Yahoo:

yami_andrea55@yahoo.com