Welcome to VocaloidOtaku!
guest which means you are limited to some discussions and certain features.
Take a few minutes to browse around. Should you enjoy what you see, register and you will gain access to more stuff.

Registration is simple and fast. It won't fetch you more than a minute.
Click here to join!
Guest Message © 2017 DevFuse
The Red Eyed Neko

's Profile
Group:

Members

Active Posts:

292 (0.11 per day)

Most Active In:

Touhou (86 posts)

Joined:

30-August 10

Profile Views:

11,908

Last Active:

Apr 23 2011 05:08 PM

Currently:

Offline
About Me
Oh Great, an about me section.
Hi Guys.
I'm Lauren, I'm from Australia.
I prefer to just listen and enjoy vocaloid music. Because their music is awesome.
----
I have created my own vocaloid/utau~
Her name is

Amane Hasegawa.


It means "Long Valley of the Heavenly Sound."
She still needs a voice. =3=
Her character item is a Riding Crop.
Images I've Drawn Of Her;
Click Peoples.

On a side note - I'd kill for a MMD model of her.
----
Stalker Time.
Scaring Youmu since 1990.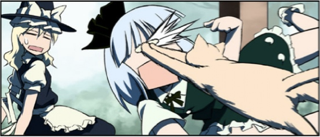 My Information
Member Title:

Around and Round, Round and Round, I Spin The Wheels!

Age:

Age Unknown

Birthday:

May 28

Gender:

Location:

Australia
Contact Information
E-mail:

Private