Welcome to Vocaloid Otaku!
guest which means you are limited to some discussions and access to other features.
Take a few minutes to browse around. Should you enjoy what you see, join our Vocaloid community and you will gain access to a plethora of cool stuff, including music downloads.

Registration is simple and fast. It won't fetch you more than a minute. What're ya waiting for?
Hop onto Vocaloid Otaku today!
Guest Message © 2013 DevFuse
The Red Eyed Neko

's Profile
Group:

Members

Active Posts:

298 (0.25 per day)

Most Active In:

Touhou (86 posts)

Joined:

30-August 10

Profile Views:

8,161

Last Active:

Apr 23 2011 05:08 PM

Currently:

Offline
About Me
Oh Great, an about me section.
Hi Guys.
I'm Lauren, I'm from Australia.
I prefer to just listen and enjoy vocaloid music. Because their music is awesome.
----
I have created my own vocaloid/utau~
Her name is

Amane Hasegawa.


It means "Long Valley of the Heavenly Sound."
She still needs a voice. =3=
Her character item is a Riding Crop.
Images I've Drawn Of Her;
Click Peoples.

On a side note - I'd kill for a MMD model of her.
----
Stalker Time.
Scaring Youmu since 1990.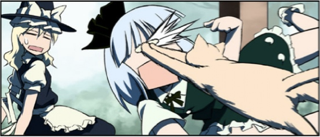 My Information
Member Title:

Around and Round, Round and Round, I Spin The Wheels!

Age:

Age Unknown

Birthday:

May 28

Gender:

Location:

Australia
Contact Information
E-mail:

Private