Welcome to Vocaloid Otaku!
guest which means you are limited to some discussions and access to other features.
Take a few minutes to browse around. Should you enjoy what you see, join our Vocaloid community and you will gain access to a plethora of cool stuff, including music downloads.

Registration is simple and fast. It won't fetch you more than a minute. What're ya waiting for?
Hop onto Vocaloid Otaku today!
Guest Message © 2013 DevFuse
Lovely Orange

's Profile
Group:

Members

Active Posts:

973 (0.98 per day)

Most Active In:

Vocaloid Talk (68 posts)

Joined:

02-September 10

Profile Views:

16,862

Last Active:

Apr 07 2011 06:42 PM

Currently:

Offline
About Me
|・ω・`)
ノ゙
Oh hey there~


I am Lovey.
I like Stars.
I like Gumiya/Gumo/Mugi. And Gumi. And Len. And OH SCREW IT I just like all the vocaloids.
I like EVERYTHING almost.
And uh... I like making voices.
But I'm too scared to use them for anything ;;;
And it's hard to freak me out too much with things. Really. I've seen almost all the horrors and angers the internet has to offer.
Nothing shocks me as much anymore <3

o U o Feel free to ask me anything~
Seriously. ANYTHING.
Random convo? Random comment? Sure thing~ I don't mind.

Though I warn you, more than likely you're here because you're going "Who the f is this random person, and why is she spamming up my board?" ; O
It's normal. You'll get used to it.

I'm NOT the kind of person to initiate friending or PMs usually. However, that's due to me being very shy and paranoid (ahaha YES. Me. Shy. And Paranoid. It's true. It's really true, honest) . HOWEVER, if you do those things to me, I do not mind at all <3 Because that's basically you giving me permission.
I'm strange like that.

o u o ...

baibainow.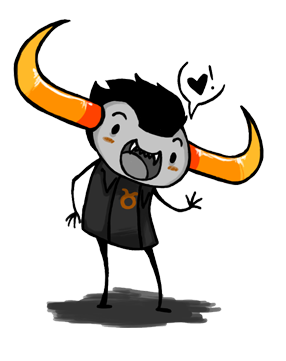 My Information
Member Title:

ヽ( ゚ ヮ゚)ノ . : * :・'゜☆ 

Age:

22 years old

Birthday:

June 24, 1990

Gender:

Location:

Dining IN HELL

Interests:

So many... it's just worth asking me if I'm into such and such xD; I'm serious.
Contact Information
E-mail:

Private

MSN:

stupidtheai@yahoo.com
Friends
Showing 50 random friends of 40