Welcome to Vocaloid Otaku!
guest which means you are limited to some discussions and access to other features.
Take a few minutes to browse around. Should you enjoy what you see, join our Vocaloid community and you will gain access to a plethora of cool stuff, including music downloads.

Registration is simple and fast. It won't fetch you more than a minute. What're ya waiting for?
Hop onto Vocaloid Otaku today!
Guest Message © 2013 DevFuse
LukaLove

's Profile
Group:

Members

Active Posts:

62 (0.07 per day)

Most Active In:

Introductions (12 posts)

Joined:

03-December 10

Profile Views:

8,336

Last Active:

Mar 12 2011 08:44 PM

Currently:

Offline
About Me
My Youtube channel =w=
Hoi:3
I love Anime, Touhou, Vocaloid, Luka Megurine, Kamen rider and Mecha =w=
Hope to make good friends here :3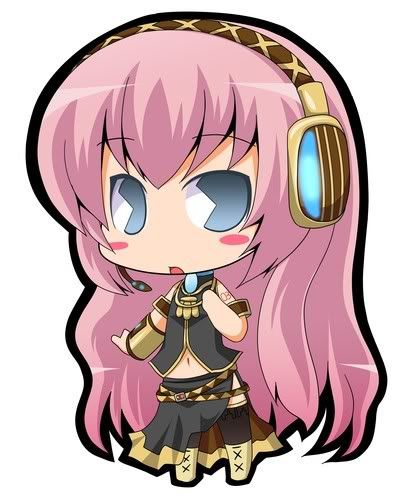 Music I liek: Power metal, techno, Viskual Kei: Yngwie Malmsteen, MAB, Vocaloid/UTAU, Versailles and more i cant think of =w=
Anime I liek: Toooooooooooo much, But to sum it up, anything with Loli's, Mechs, Swords, and fanservice =w=
Games I liek: RPGs, 3rd person action games, dungeon crawlers, OSU!
Call me "K" =w= Im 18 if u must know, Im genderless maybe :3 I have a powermetal band named Braque (I play leads/rhythm and vocals)
Thats all I can think of o.o baiiiii
My Information
Member Title:

Luka's Lover o=o

Age:

20 years old

Birthday:

July 23, 1992

Gender:

Location:

Luka's breasts =w=

Interests:

Luka Megurine :3 and UTAU Teto Kasane X3
Contact Information
E-mail: