Welcome to Vocaloid Otaku!
guest which means you are limited to some discussions and access to other features.
Take a few minutes to browse around. Should you enjoy what you see, join our Vocaloid community and you will gain access to a plethora of cool stuff, including music downloads and different layouts (which you can select at the bottom of the screen, where it says "Vocaloid Otaku Minimal").

Registration is simple and fast. It won't fetch you more than a minute. What're ya waiting for?
Hop onto Vocaloid Otaku today!
Guest Message © 2015 DevFuse
Maka Lupi

's Profile
Group:

VO+ Members

Active Posts:

2,310 (1.51 per day)

Most Active In:

Forum Games (1135 posts)

Joined:

23-January 11

Profile Views:

28,968

Last Active:

Nov 16 2014 09:36 AM

Currently:

Offline
About Me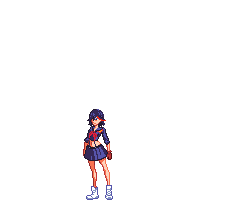 Ryuko is best girl.
Hi, my name is Maka_lupi. My old name was Makaru-kun.
My favorite Vocaloids are Yukari and Luka.
I run the PikoXMiki fanclub. Come join!
My favorite animes are Kill La Kill, Gintama, and Clannad.
My favorite Vocaloid producers are 40mp, Livetune, and Deco*27.
My Steam ID is Ball Tazer (only visible if you're logged in). Add me!
so I can totally pwn you
And other stuff you wanna talk about just ask. I'll only post on the forums if I feel like it, so you won't see me often, but I do log in (almost) every day.







My Information
Member Title:

Boom

Age:

19 years old

Birthday:

August 1, 1995

Gender:

Location:

California

Favorite Producer/s:

40mp, DECO*27, Livetune, KEI
Contact Information
E-mail:

Twitter:

Twitter Link
Friends
Showing 50 random friends of 24