Welcome to Vocaloid Otaku!
guest which means you are limited to some discussions and access to other features.
Take a few minutes to browse around. Should you enjoy what you see, join our Vocaloid community and you will gain access to a plethora of cool stuff, including music downloads.

Registration is simple and fast. It won't fetch you more than a minute. What're ya waiting for?
Hop onto Vocaloid Otaku today!
Guest Message © 2013 DevFuse
¤_Eden_¤

's Profile
Group:

Members

Active Posts:

250 (0.3 per day)

Most Active In:

The Fanclubs (56 posts)

Joined:

13-February 11

Profile Views:

11,554

Last Active:

Mar 24 2012 12:30 PM

Currently:

Offline
About Me
Ages ago, life was botn in the primitive sea.
Young life forms constantly evolved in order to survive.
Some prospered, some did not, all sorts of life ebbed and flowed like the tide.
In the quiet rhythm of the mother sea, life grew,
aways seeking to survive and flourish.
Soon life began the advance towards land, opening new habitats.
A great prosperity came, as life conquered even the highest mountains.
Mass extinctions came wave after wave,
but empty niches always quickly refilled,
to once again prosper, grow and reproduce.
Someday the next great emigration will occur,
as we leave this existence, looking for another.

The journey will begin anew.

I hold within me, the memories of all that has passed.
Who am I ...
________________________________________________________________________________________________
deviantART

-

FurAffinity

-

Escapist

-

Youtube

- Vocaloid Wiki
Canadian, sixteen-year-old female, bisexual, cynical, amateur artist, aspiring musician, and a student trying to get through high school whilst faffing about playing video games. You'll probably find me drinking Nestea, watching Doctor Who, and listening to music, since those two things are practically my life.

My clubs:


Gakupo

/

Miku

club |

Miku

x

Gumi

x

Miki
________________________________________________________________________________________________
Good night
Windmill, windmill on the land
Turn forever hand in hand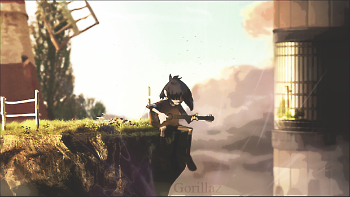 Love forever, love is free
Let's turn forever you and me
My Information
Member Title:

PSYCHIC PSYCHIC BENDY SPOONS

Age:

18 years old

Birthday:

April 8, 1995

Gender:

Location:

In a clothing rack at your local Wal-Mart.

Interests:

Video games, ocasional anime or manga, sleeping, Batman, Vocaloid, my chinchilla, Jhonen Vasquez, iced tea, doodling dragons, My Little Pony, and my insanity.

Favorite Producer/s:

Clean Tears, Whoo
Contact Information
E-mail:

Private

Website:

http://www.escapistmagazine.com/profiles/view/AetherWolf

MSN:

Heartless_Angel_of_Darkness@hotmail.com

Yahoo:

miranda_panda167@yahoo.ca

YouTube:

Channel Link

Twitter:

Twitter Link

Tumblr:

Blog Link
Friends
Showing 50 random friends of 14