Welcome to Vocaloid Otaku!
guest which means you are limited to some discussions and access to other features.
Take a few minutes to browse around. Should you enjoy what you see, join our Vocaloid community and you will gain access to a plethora of cool stuff, including music downloads.

Registration is simple and fast. It won't fetch you more than a minute. What're ya waiting for?
Hop onto Vocaloid Otaku today!
Guest Message © 2013 DevFuse
Hardyboy51

's Profile
Group:

Members

Active Posts:

3,051 (4.01 per day)

Most Active In:

Forum Games (1408 posts)

Joined:

24-April 11

Profile Views:

21,324

Last Active:

Feb 04 2012 02:24 PM

Currently:

Offline
About Me
Age: Near 14 as of this post.
Birthday: 8th of July 1997
Zodiac: Ox
Astrological sign: Cancer (... Cancer... DX)
Race: Malay
Religion: Islam
Country: Singapore
Languages: Malay language, Arabic language and English language
Found VO: Probably Google...
Reason of interest: Can't remember how... O3o
Favourite Producer: Matt9five A.K.A. Doofus
Favourite song: Buttloads that I can't remember right now.
Favourite Vocaloid: Kamui Gakupo or Megurine Luka.
Likes: Eevee, Pokémon franchise, Pokéfarm, Sims franchise, Left 4 Dead and its sequel, VOCALOID, VOCALOID2(Duh), UTAU
Hobbies: Playing/using some of the above games/programs and using the Internet. XP
Dislikes: Bad Grammar and spelling, filth and some other stuff.
Favourite Animé/manga: Probably Bleach.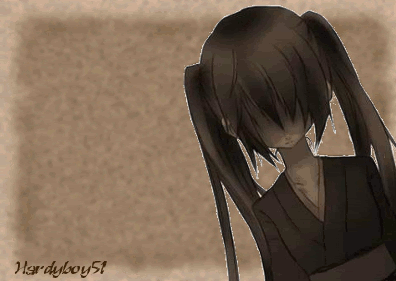 O.o Umm.... Yeah..
My Information
Member Title:

THE CIRCLE IS A LIE!

Age:

15 years old

Birthday:

July 8, 1997

Gender:

Location:

Singapore

Interests:

Pokémon, VOCALOID, VOCALOID2, Pokéfarm, UTAU, Sims 3, Left 4 Dead, Left 4 Dead 2.
Contact Information
E-mail: