Welcome to Vocaloid Otaku!
guest which means you are limited to some discussions and access to other features.
Take a few minutes to browse around. Should you enjoy what you see, join our Vocaloid community and you will gain access to a plethora of cool stuff, including music downloads.

Registration is simple and fast. It won't fetch you more than a minute. What're ya waiting for?
Hop onto Vocaloid Otaku today!
Guest Message © 2013 DevFuse
Zeckal

's Profile
Group:

Members

Active Posts:

894 (0.8 per day)

Most Active In:

Role-Playing World (420 posts)

Joined:

02-May 10

Profile Views:

10,735

Last Active:

Oct 05 2012 11:17 AM

Currently:

Offline
About Me
Born High in the Rocky Mountains, Zeckal was born to the two gods of land.
At the age of three he had grown taller then a pine tree and could uproot the with a single hand.
Before long his parent knew he was not human as they had planned and released him to wander the rocky slopes.
As his growth slowed He began to build an empire, Assembling others that had fallen in favor with the gods.
As other giants would be placed among him to challenge his empire he would make them fall to his armies,
for there can only be one child of the gods.
Eventually his empire complete he receded into the the mountains themselves
The Mountain king, once an aggressive warlord, now a mysterious phantom living between concrete walls.

Look around in the Post pictures of yourself thread if you wanna know what I look like
.
If you wanna friend me in a game, more then likely I am under the name Zeckal there (almost anywhere) too.
give me a shout, tell me your from VO when you do though.

Just so you know this is how I view the terms gaming and gamer.
Tabletop gaming/er (True gaming/Nerd gamer)
Normal gaming/er (Modern gaming/normal gamer)

Let's just finish this off with my ever growing list of web comics (currently 33) that I keep up with (in order of update rate then my preference)
Cyanide & Happiness (Daily)
Least I Could Do (Six days a week)
Questionable Content (Five days a week)
Bitter Sweet Candy Bowl (Three days a week)

XKCD (Three days a week)

Penny Arcade (Three days a week)

Mega Tokyo (Two days a week)

Mystic Revolution (Two day a week)

Sore Thumbs (One - two days a week)

Score Time Rings * (Two days a week)
Blue and Blond ** (One - Two days a week)
Looking For Group (Weekly)
Dream Keepers (Weekly)
Snafu Comics # * (Don't even try to decipher their update schedule)
Awkward Zombie * (Bi-weekly)
Meg Has Issues * (Bi/Tri-weekly)
Sabrina Online ! (Monthly)
VG Cats * # (Monthly)
Sparkling Generation Valkyrie Yuuki * ! (Bi-Monthly)
Geist Panik * (Sporatic and Rare)
Nuz Locke **
GG Guys **

Gai Gin **
8-bit-theater # (completed)

Allen ##


* For Inconsistency
** for those that are currently on hiatus
! for multiple page updates
# for those that have more then one comic
## for Comics I am not up to date (still reading through)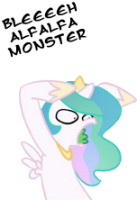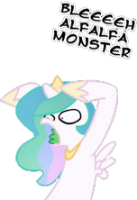 My Information
Member Title:

Brought From Beyond Space, Through Miles Of Metalic Columns

Age:

22 years old

Birthday:

September 12, 1990

Gender:

Location:

Tycho Crator

Interests:

Things that are Original or unusual tend to peak my interests, that being said things that are common tend to bore me. My favorite color is a Dark forest green. The Vocaloids I like most are Miku, Rin & Len Kagamine, Luka, and Kaito. My personal music tastes include Classical, rock, Industrial Techono, and of course Jpop/rock. Metal tends to come across as noise to me but I will admit there are a few songs I do like.
Contact Information
E-mail:

MSN:

Zeckal@live.com

Skype:

Zeckal2