Welcome to Vocaloid Otaku!
guest which means you are limited to some discussions and access to other features.
Take a few minutes to browse around. Should you enjoy what you see, join our Vocaloid community and you will gain access to a plethora of cool stuff, including music downloads.

Registration is simple and fast. It won't fetch you more than a minute. What're ya waiting for?
Hop onto Vocaloid Otaku today!
Guest Message © 2013 DevFuse
OkamiFang

's Profile
Group:

VO+ Members

Active Posts:

507 (0.88 per day)

Most Active In:

Role-Playing World (97 posts)

Joined:

24-October 11

Profile Views:

5,012

Last Active:

Apr 15 2012 06:51 AM

Currently:

Offline
About Me
Hi all Okami here! I am a funny outgoing person. I am nice at heart and kind to others. I respect my friends more than anything and will defend them no matter what. You can say I am preatty loyal. I love to play video games when given the oppertunity. I love anime and reading manga. I am a artist. I have pictures done on my photobucket if you would like a demo. I love sports (watching and playing) and biking. I am also a college student with two years under my belt. I am getting my masters in pharmasuticals.Im a real kind hearted guy to be honest and if you have any questions please message me and I will be glad to anwser!
Likes:
Anime, Manga,Video Games, Vocaloids, Romance, Movies(Any as long as they are good), Bicycle Riding, Driving,House, Adventure Time, Regular Show, House, The Daily Show With John Stewart, The Colbert Report Sports (playing or watching), Watching others play video games and Role Playing
Dislikes:
Trolls(Do I need to explain why?), Bullies, People who pretend to be someone else to make others like them. Drugs, Alchohal, Stupid people( By: Stupid I mean no common sense and pick on others for it), Liars(espicially compulsive liars),Hyprocrites And the "I know it all types that always judge others and tell them that they are wrong and they are right.
Well I fell in love with Vocaloids after hearing Kokoro for the first time. Ever since I have been watching and studying them. One day through Google I found out you can make your own vocaloid and they were called Utau or Utauloids. I found a link to this site. The domain name to this website alone sounded like heaven to me! I am enjoying my stay here with all the other Vocaloid lovers and I belong here. I love this site and will do whatever it takes to keep it successful if I can. Mods and administrators here is a tip of my hat; keep up the good work!
-Favorite Vocaloids & Songs-
~Miku Hatsune~




Favorite Song: Melody


~The Twins Rin and Len Kagamine~


Favorite Song By Len Kagamine:KoKoRo


Favorite Song By Rin Kagamine: Emo Love


~Teto Kasane~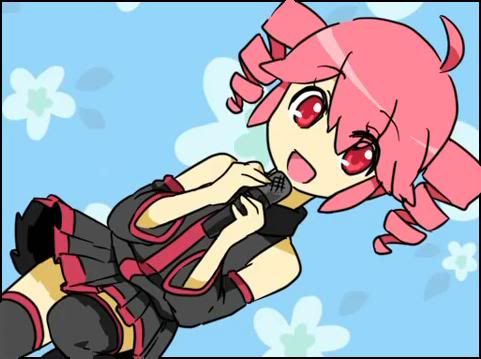 Favorite Song: Teto's Territory


~Meiko Sakine~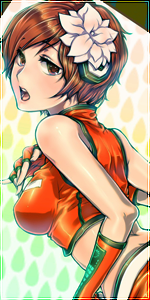 Favorite Song: Honey


~Neru Akita~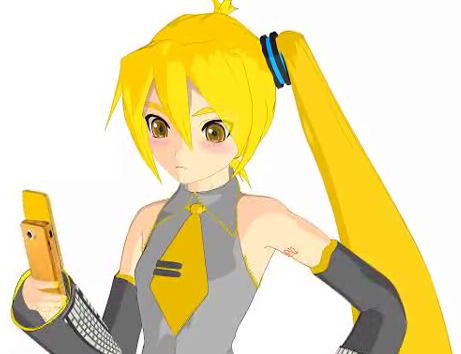 Favorite Song: Stop Nagging Me!

-Favorite anime-
One anime I will not rank on my top three is Elfen Lied. This anime will always be the best to me. It was my first anime and it got me into watching anime. I wish it had more than 13 episodes but alas it does not. I have watched it several times and it still is good! ~<3 Lucy ~<3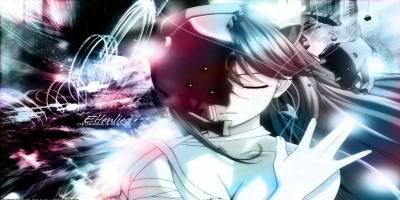 Here are my top three favorite anime.

1.) The World God Only Knows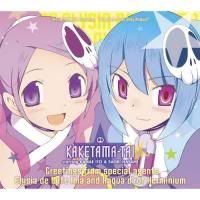 2.) Naruto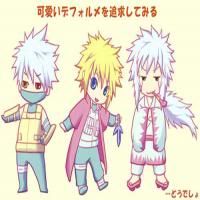 3.) Shakugan No Shana

-My Favorite Free Online MMORPG!-
It has to be Fiesta Online hands down. I am a huge otaku over this game. I have over four characters but will show a picture of my archer. His name is xMadara and he is in the Teva Server. I love Teva becuase it was I think one or first servers out so it has some age to it. xMadara is my level 69 archer and I have three other characters. I play other online MMO like Holic, Mabinagi and Perfect World!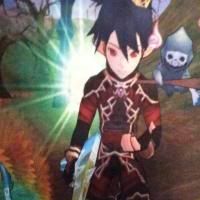 Name:
Mangetsu Okami
Age:
(Appears to be around 16 years old in Human years )
Color Scheme: Black &
Red
Appearence:




Obsesive Item:

A Handheld Game System (HGS)



Backround and Videos will be posted in the near future ( Soon, really soon )!





•Roleplays that I run•


The Battle for Isya: Mangetsu

Ragnarock: Zackery



•Roleplays that I joined•



Tron: Miku Hatsune

Secrets of Furujima High: Mangetsu

Sword Girls!: Yuki
░████░░████░░
░█░░█░░█░░█░
░████░░████░░
░█░█░░░█░░░░
░█░░█░░█░░░░
•
Place this on your "About Me" Page if you like to Role Play!
•
My Information
Member Title:

Mangetsu Okami

Age:

Age Unknown

Birthday:

February 9

Gender:

Location:

Find me alone by the Sakura tree

Interests:

gaming, anime, reading manga, watching sports, playing sports, roleplaying, biking and playing sports.
Contact Information
E-mail:

MSN:

Okamifangx@hotmail.com

YouTube:

Channel Link

Skype:

OkamiFang